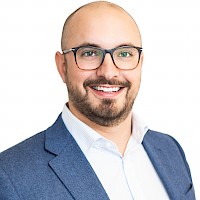 Michael Konnert
Chairman
Michael is co-founder and Partner of Inventa Capital Corp., a private natural resource investment company based in Vancouver, BC. Previously, he was co-founder and CEO of Cobalt One Energy Corp. which was acquired by Blackstone Minerals Ltd. (ASX-BSX) in 2017. Michael has nearly a decade of experience in the natural resources industry, specifically in executing successful corporate strategies for mineral exploration companies. Michael started his career with Pretium Resources Inc. (TSX-PVG) shortly after their $265M IPO. Following that, he spent three years with Riverside Resources Inc. (TSXV-RRI). Michael holds a BComm. from Royal Roads University and a Diploma in Entrepreneurship from the British Columbia Institute of Technology.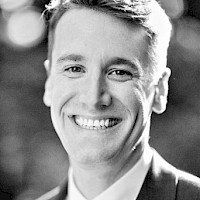 Cameron Tymstra
President, Chief Executive Officer
Cameron Tymstra is a mining industry professional with experience managing projects in Canada, the U.S. and Latin America. He previously held the role of Chief Operations Officer at Latin American Minerals, overseeing gold exploration and development projects in Paraguay. His experiences further include gold and iron ore exploration in Colombia and Canada, as well as large-scale tailings mining operations in the United States. Cameron graduated from the University of Toronto with a degree in Mining Engineering and holds a Master's in Mining Management from the South Dakota School of Mines.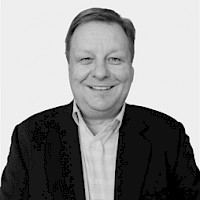 Lorne Warner
Vice President Exploration, Director
Mr. Warner graduated from the University of Alberta in 1985 with a Bachelor of Science in geology. Mr. Warner is a registered professional geologist in British Columbia, Northwest Territories and Nunavut, with over 30 years experience in mineral exploration and underground and open-pit mining with Noranda Exploration and Placer Dome Inc. His career started in mineral exploration in British Columbia but has now worked throughout the Americas, Africa, Asia and Australia. As the vice-president of several junior mining companies, his team discovered the western extension of the Detour Lake gold deposit, now in production in Ontario, as well as the Falea North zone (uranium, silver and copper deposit) and the Fatou Main gold deposit in Mali.
Mahesh Liyanage
Chief Financial Officer
Mr. Liyanage is a seasoned, organized, and responsible Chartered Professional Accountant with more than 20 years of experience across diverse industries. Special strengths in Canadian public company reporting and regulatory compliance, business spin-offs/mergers and acquisitions, treasury management, Canadian and US tax compliance. He has many years of experience with Mexican mining companies and specializes in helping Canadian companies achieve optimal operations in Mexico. He was most recently with Evrim/Orogen and in the past he had worked with the Manex Resource Group.
Jennifer Hanson
Corporate Secretary
Jennifer is a dedicated and versatile Senior Professional that brings more than 22 years of excellence in all aspects of human resource management, accounting, and administration, by generating invoices, resolving problems quickly, designing email system, processing income statement requests, administering HR functions, and achieving outcomes through a people-first method.